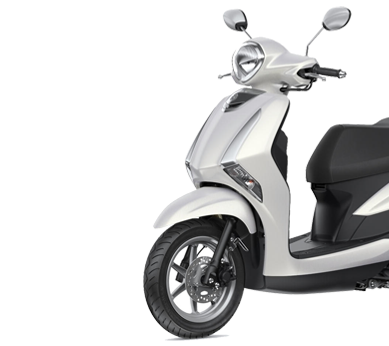 S.R. CAR MANAGEMENT - MOTORCYCLE RENTALS
Established in 2007, ours is a small, family-run company that has gradually expanded and, since 2015, as well as providing a vitally important service to travellers, has been widening its horizons.
We own around 20 vehicles. This enables us to slash our prices, making rental more practical and within everyone's reach.
For any information, do not hesitate to contact our team.

"Raccomandati"
Ho noleggiato per un gg un BMW GS1200, alle ore 19:00 la moto era già pronta per essere ritirata, riconsegnata alla sera stessa, tutto alla perfezione
Noleggio economico
Il noleggio più economico trovato ad Alghero con pagamento con prepagata o contanti. L'auto era nuova e impeccabile ci ha accompagnati in modo affidabile e confortevole durante tutta la vacanza (quasi 1000 chilometri percorsi). Il personale si è dimostrato gentile e disponibile
Lo consiglio!
Abbiamo noleggiato uno scooterone 125 per 3 gg ad Alghero con la S.R. Noleggi. Esperienza positiva! orari di ritiro e consegna del mezzo abbastanza flessibili. Assicurazione furto & incendio, e due caschi compreso nel prezzo. Proprietario gentilissimo. Lo consiglio!
Consigliatissimo!!!
Affidabili, precisi e cordiali. Abbiamo noleggiato una Ford Fiesta per 1 settimana ad un ottimo prezzo. Macchina perfetta, lavata e con il pieno. Nessun problema né alla consegna né alla riconsegna. Consigliatissimo!!!